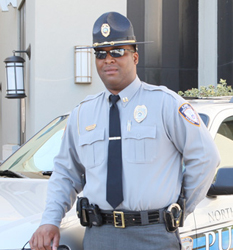 Robert Batista
Captain, Kane Public Safety
Robert Batista has over ten years of experience in the hospitality, service and security management industry. In his position with Kane Realty Corporation, Robert oversees all operations of the Public Safety Department for all of Midtown Raleigh. These duties include coordination & training of staff and administrative duties as well as assisting the Operations, Construction and Property Management departments.
Robert holds a Bachelor of Science degree with a major in Justice Systems from the University of Sacred Heart in San Juan, Puerto Rico. During his tenure with the Kane Public Safety department he has been able to reach out and establish a great working relationship with the local law enforcement & emergency management as well as tenants and the overall Midtown community.